Part of our mission at Centre is to inform debate and to produce new ideas. This is where we publish papers to focus on different areas of policy and to explore the different points of view on a certain topic. We also produce briefing papers to offer both the background to a subject and a policy proposal.
This paper focuses on think tank transpareny within the UK. It includes rankings of every think tank within the UK, some of the major issues with the lack of transparency in the current system and proposes solutions which increase transparency.
This paper outlines a roadmap for future devolution, including expanding devolution in nations and establishing new devolution deals in England.
To find out the state of the centre ground today we worked with Millbank Think Tank on a poll to understand which words people associate with their political views. The paper also proposes ways the political centre can increase its support.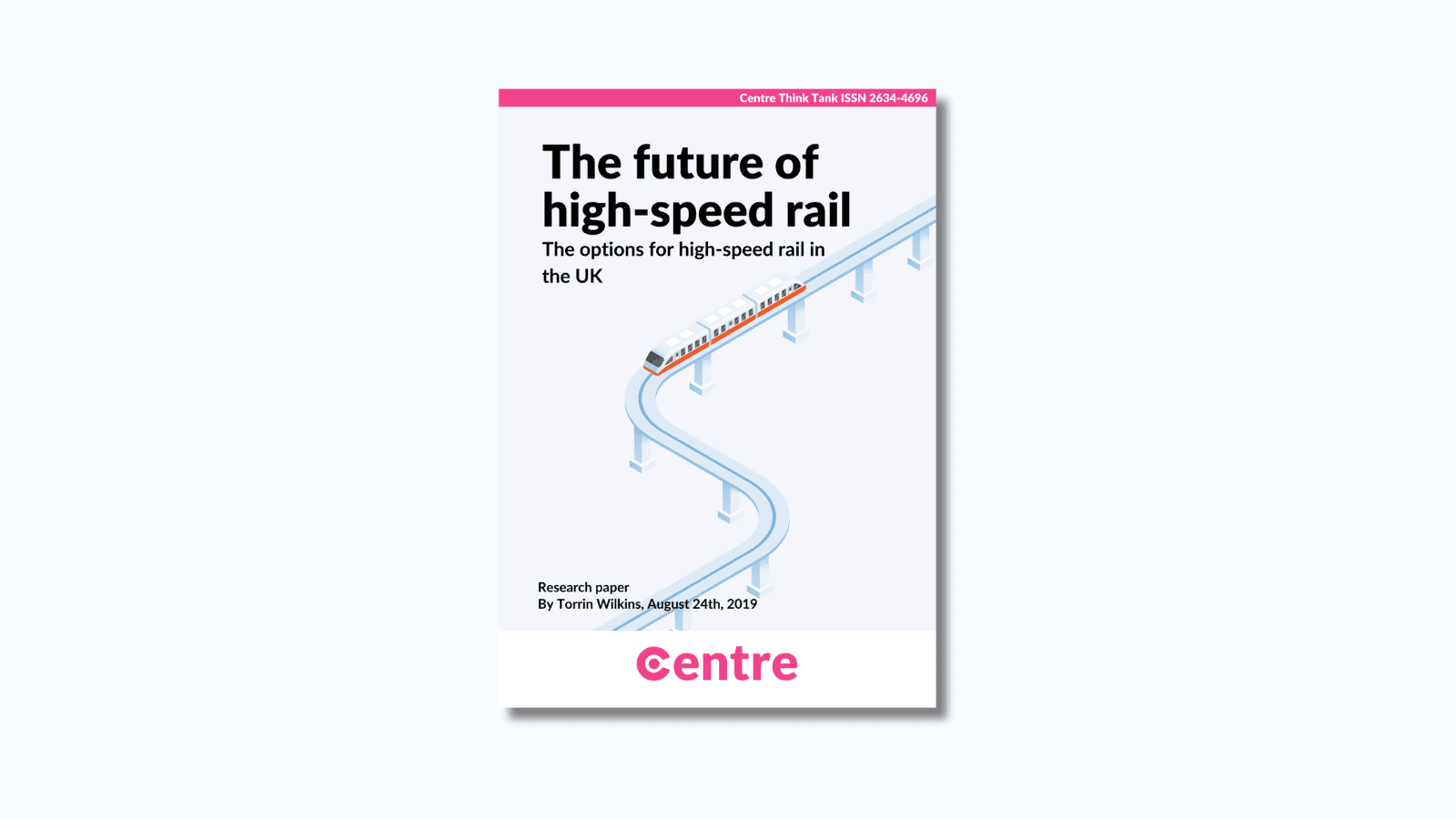 The following is a transcript of an interview between the Director of Centre Think Tank Torrin Wilkins and Ben Crewe who is the Deputy Director of the Prisons Research Centre at the Institute of Criminology, University of Cambridge. This is the second paper in our series looking at the prison system within the UK and how we can learn from Norway.
Closing loopholes sets out a plan to close loopholes and reduce unfairness in the tax system.
Local power looks at how Metro Mayors can shake the UK out of it's productivity slump.
This paper shows how Norwegian prisons focus on rehabilitation and reducing reoffending rates. It also explores the UK prison system and how we can reform it.
Lessons from Denmark explores how Denmark protects the environment and how the UK can learn from its success.
This paper shows how the UK could implement a new scheme to support small businesses and workers whilst also filling skill shortages.
This paper shows why we should keep local justice areas and how removing them would impact the justice system.
With the COVID-19 pandemic this paper explains the emerging second pandemic, mental health. It also provides a comprehensive set of solutions to ensure mental health issues are treated properly.
This paper shows the issues with the vaccine rollout and how we can ensure every vaccine dose is logged regardless of where it has been administered.
This paper makes the case of under 18s being given the COVID-19 vaccine.
This paper sets out the case for a public inquiry into those excluded from the Self-Employed Income Support Scheme and the Furlough Scheme.
This paper shows how the government could expand the furlough scheme to support more workers during the pandemic.
This paper provides solutions for those individuals excluded from the governments income support schemes.
This paper looks at how we can improve working from home with COVID-19 causing a shift away from in-person work.
This paper sets out policies that would improve the lives of LGBTQ+ people.
Bathroom breaks makes the case for allowing students to use toilets during lessons.
This paper explores options for high speed rail within the UK including maglev, HS2/3 and hyperloop.
This paper explores a potential treatment for HIV and how similar drugs could be rolled out.
Our vision Working Together Our vision for how the government can support better public services and businesses. Our vision This plan sets
This section includes all of our evidence to Parliamentary Committees which has also been published on the Parliament UK website.
This submission covers ageing prison infrastructure, overcrowding, staff capacity problems and the economic cost of ageing infrastructure.