Tackling the injustice of our current policy
The UK has the highest drug death rate in Europe, three times higher than the next country on the list, Germany. Drug deaths are at an all-time high, rising year-on-year. At Cranstoun, we believe there is a way to tackle this tragedy – and now.
I have worked extensively in policing policy – for five Police and Crime Commissioners, both Labour and Conservative – and the evidence for an innovative approach is very compelling. 
During my time, as much as 80% of organised crime groups were associated with the illicit drug market. In just the West Midlands alone, the 8 point plan I led on implementing for the PCC was a response to the monumental cost of £1.4bn to the taxpayer per year – solely from crack cocaine and heroin. Data showed there was a drug-related death every 3 days, with half of all burglary, theft, shoplifting and robbery committed by people who use heroin or crack cocaine regularly.
Organised gangs exploit the vulnerable, flood streets with dangerous drugs and cost the taxpayer a fortune. However, there is a different model for addressing substance use.
At Cranstoun, we are committed to reducing the harms associated with substance use in every way possible. We lead the way on innovating to improve and save lives, from our naloxone supply, to our Buddy Up app, Injectable Opioid Therapy (with Buvidal and Diamorphine), DIVERT and injecting equipment provision, we are in the business of improving lives. We are a social justice and harm reduction charity, working since 1969 across the areas of substance use, criminal justice, domestic abuse, housing and young people.  
Our criminal justice work, including pre-arrest drug diversion and interventions from police custody to court, is leading the way in the UK. We are at the forefront of diverting people who use drugs away from the criminal justice system, to reduce crime and reoffending. At Cranstoun, we believe in 'system change by doing'. There is a lot that we can do, and are already doing to reduce harm within the current legal framework. This includes diversion, interventions from the criminal justice system, an expansion of Injectable Opioid Therapy, particularly diamorphine, our BuddyUp app and that overdose prevention sites are also possible within the existing legal framework.
We make change now, within the parameters of the existing law, whilst also outright calling for the abolition of the Misuse of Drugs Act (1971) to be replaced with a legally regulated and safe supply of all drugs. We want to remove the lucrative drugs market from the hands of organised crime gangs, tackling county lines and other drug related violence at the source.
Why the War on Drugs has failed
Today's society has been poorly served by our Drug Framework. We have long since lost the War on Drugs, not as a result of drugs themselves, but as a result of the War on Drugs. Two of the most tragic impacts are the increased potency/availability of drugs and escalating rates of drug related deaths. Increased potency is described by as an effect of the 'iron law of prohibition', something which may explain why alcohol prohibition in 1920s US society resulted in the production of stronger alcohol. It was easier to smuggle smaller volumes of high strength spirits than larger volumes of lower strength alcoholic drinks.
We now see the emergence of far more potent drugs – fentanyl for example, is said to be 1000 times more potent than heroin – than we did before President Nixon's war began. The harms are concentrated in areas of socioeconomic deprivation and among the already vulnerable. If we are serious about 'levelling up' then ending the War on Drugs is a must. 
In practice we see little improvement among those seeking help for drug problems, in particular as this group ages. The Misuse of Drugs Act 1971 has not deterred offending.
In fact, quite the opposite.  The Psychoactive Substances Act 2016 has dispersed into the illicit market. Increasingly potent New Psychoactive Substances (NPS) abound among prisoners and the homeless with 'Spice' and novel benzodiazepines being a particular concern.  
Successive Home Secretaries have ignored the advice of the Advisory Council on the Misuse of Drugs (ACMD). Evidence should be dictating policy. The classification of drugs into A, B and C on the basis of harms associated with any particular drugs is an example of evidence being ignored. In 2015 the Independent Scientific Committee on Drugs ranked the 20 most commonly used drugs in the UK, finding that overall alcohol is more harmful than any other drug (including heroin/crack). It should therefore, according to evidence, be a Class A controlled drug. Magic mushrooms, being the least harmful of the 20 should therefore be a Class C rather than a Class A controlled drug – if illegal at all. We need evidence-based policy in relation to substance use.
At Cranstoun, we believe in calling for an outright abolition of the Misuse of Drugs Act. It creates stigma, criminalisation and a worsening of the impacts from drugs that were also seen in the 1920s under alcohol prohibition in the United States. 
However, we are not willing to wait for a change in law, we believe harm reduction can happen now.
Criminal Justice and Diversion
There is good evidence for diversion schemes for those in possession of small amounts of drugs. These divert the harms of being processed through the criminal justice system, which often has a more harmful effect than the drugs themselves.  
At Cranstoun, we are a national leader on providing such intervention. The Cranstoun Arrest Referral Service (CARS) operates across the West Midlands Police force area which is made up of 7 local authority areas and 7 different local drug and alcohol treatment providers. This service was commissioned following a significant piece of work by the West Midlands Police and Crime Commissioner, reviewing the benefits and failings of the previous Drugs Intervention Programme. Following this work and findings, a new service was commissioned that Cranstoun has been running since 1st January 2020. By joining up funding, co- commissioning with services like Probation and offering one consistent service across the police force footprint, the success has been clear.
The Cranstoun Arrest Referral Service has assessed over 5,715 people, 2,595 people have been supported into treatment and remained in treatment for a minimum of 12 weeks. The numbers of Alcohol Treatment Requirements (ATRs) and Drug Rehabilitation Requirements (DRRs) granted since contract start is 684, representing around a fifth of all DRRs and ATRs in the country being issued in the West Midlands.  New funding has been announced for drug and alcohol services in 2022, this has been welcomed but there is a missed opportunity in joining up funding and areas. The funding currently sits on a local authority level when real impact could be made within the criminal justice space if police force areas and wider probation / prison footprint areas could co-commission joined up services like CARS.
Pre-arrest Drug Diversion
DIVERT is a pre-arrest drug diversion scheme working across police force areas as a community resolution, it currently operates in areas like the West Midlands and West Mercia areas, proving the value in urban cities as well as rural towns. The DIVERT programme has been identified as best practice by the NPCC, Home Office, and Dame Carol Black – author of the seminal Independent Review of Drugs. In the West Midlands 3,200 people have benefitted from an intervention focused on education and harm reduction rather than receiving a criminal record. Recently, West Midlands Police confirmed the impact on disproportionality thanks to the DIVERT scheme. A review of West Midlands outcomes for simple drug possession offences shows that formal Criminal Justice outcomes, charges and cautions, fell by 71% and 80% respectively between 2019 and 2021 as a result of DIVERT.
In 2019 on average, 34.7% of offenders were charged for simple possession of controlled drugs (40.5% of Afro-Caribbean offenders and 28% of Asian offenders). In 2021, following introduction of DIVERT, these percentages had dropped to an average of 11.3% (11.4% of Afro-Caribbean offenders and 8.5% of Asian offenders). This intervention replaces cannabis warnings, fines or other criminal justice routes that do not attempt to tackle the root causes of drug use.   DIVERT is therefore a step in the right direction for reducing disproportionality in the criminal justice system.  
Our focus at Cranstoun has always been on what we can achieve now, within the current legal frameworks to support people who use drugs, divert them from the criminal justice system and reduce stigma. Our Criminal Justice interventions are recognised as good practice, but these operate only in pockets. This approach to drug policy should be consistent across the UK.   
This approach improves society for everyone. A strategy that empowers people, and empowers change.
Megan Jones is Director of New Business and Services at Cranstoun and a Trustee at Basis Yorkshire. Megan was also the Head of Policy for West Midlands Police and Crime Commissioner delivering the nationally regarded harm reduction approach to drugs, including leading West Midlands Police to be the first force in the country to carry naloxone. Meg is also supporting the United Nations Office on Drugs and Crime for the Vienna and New York Committee on Drugs.
Megan Jones
Author
Megan is the Director of Cranstoun and a Trustee of Basis Yorkshire.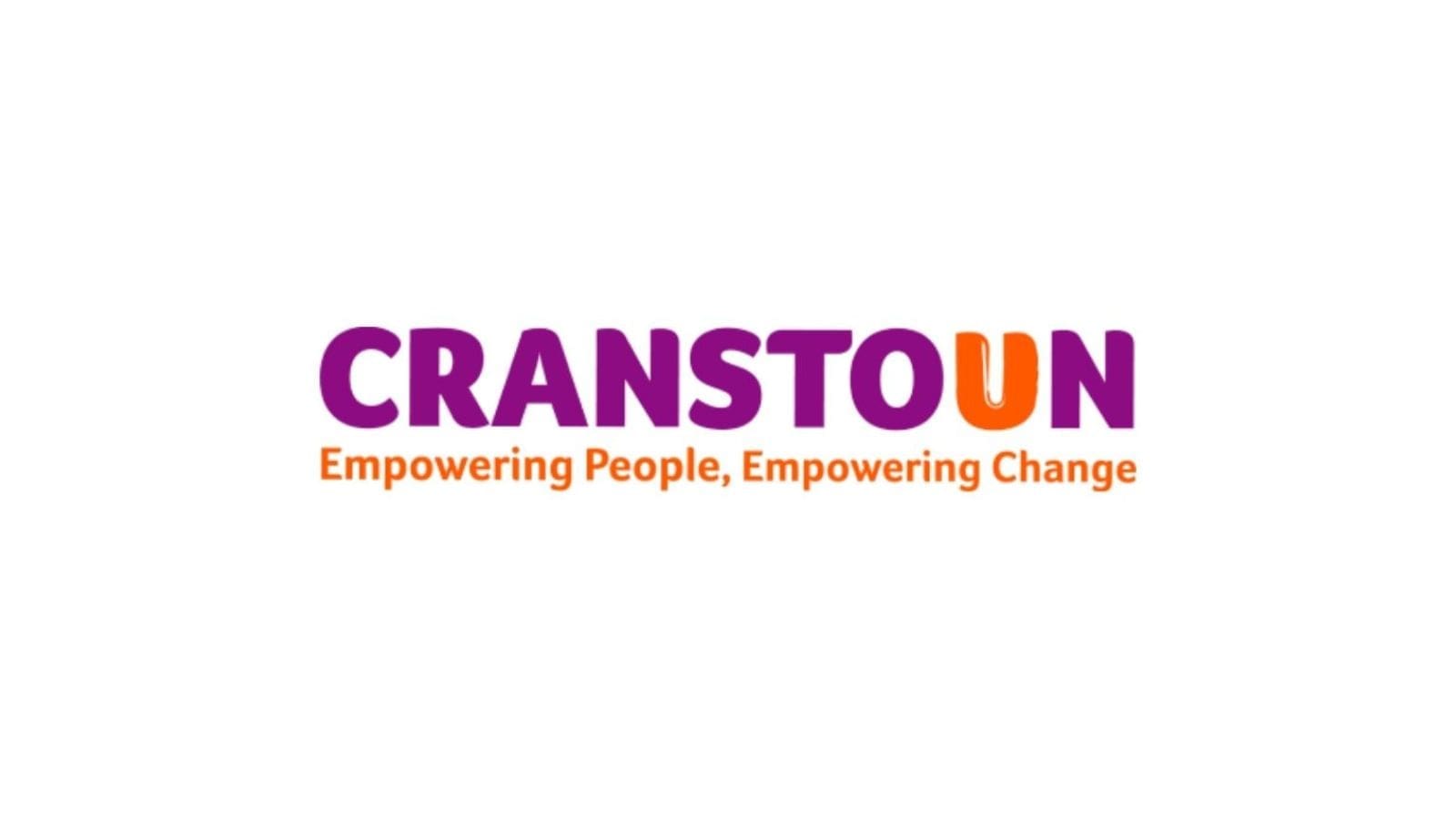 Cranstoun
Cranstoun is a social justice and harm reduction charity. They believe in reducing harm, standing up for social justice and empowering change, today. You can read our full partnership agreement here.